Calm
Seas and a Gentle Breeze: Why Working With a Broker is the Best Way to Sell Your Yacht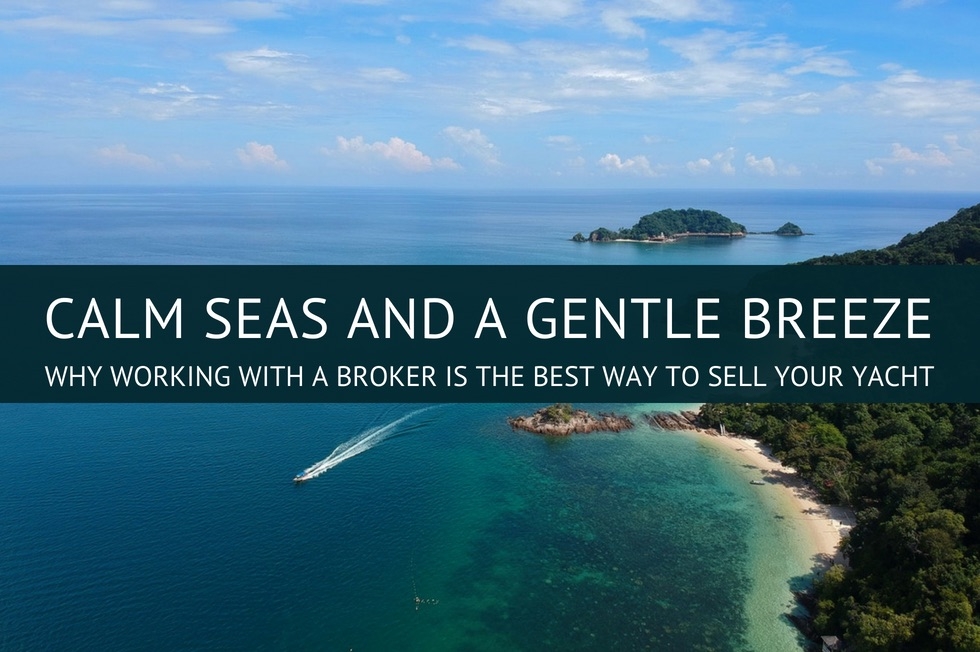 Are you ready to sell your yacht? And are you having to make some significant decisions regarding its sale? Don't overlook the most important one - the choice to use a broker. Much like a real estate transaction, selling a boat is a complex matter and can quickly become a daunting task. Aside from the obvious benefit of decreasing your stress and frustration, enlisting a broker will give you a representative who possesses industry connections, market expertise, and logistical know-how. Here are our top three reasons to use a yacht broker when selling your yacht.
1. Connections.
Does your yacht need to be reupholstered, detailed, moved? Boat brokers are experts in their industry and have connections that will help you prepare your boat for sale. They also have established relationships with other brokers as well as a network of clients, which may provide a number of potential buyers from the start. In addition, boat brokers have exclusive access to industry databases, increasing your boat's market exposure and accurately informing its sale price.
2. Expertise
Yacht brokers know the market well and will list your boat on a multitude of sites, forums, and brokerage channels. They have a strong understanding of how to properly price your boat, which can be a surprisingly difficult task. Their experience means that they know what makes a boat sell (and what doesn't) and can recommend the repairs or upgrades that will move your yacht quickly and at top dollar. A good broker understands the nuances of negotiating a great deal and will keep the process moving smoothly.
3. Logistical Know-how
Selling a yacht involves countless details, from developing an advertising strategy based on your particular boat to preparing the listing for the public and the broker-to-broker MLS to overseeing a bill of sale, title transfer, and the mountain of closing agreement paperwork. Having a professional who is representing your interests and taking care of all of the logistics can make a world of difference in how your sale plays out.
At Nashville Yacht Brokers, we offer experience, professionalism, and a personal touch. We are ready to be your representative and your advisor throughout the process of selling your boat. Contact us today and take advantage of our connections, our expertise, and our ability to take care of the details.
Back